Introduction
CETRAD-EWS website is a decision making tool developed to promote responsible use and integrated management of water resources in the upper Ewaso Ngiro river basin.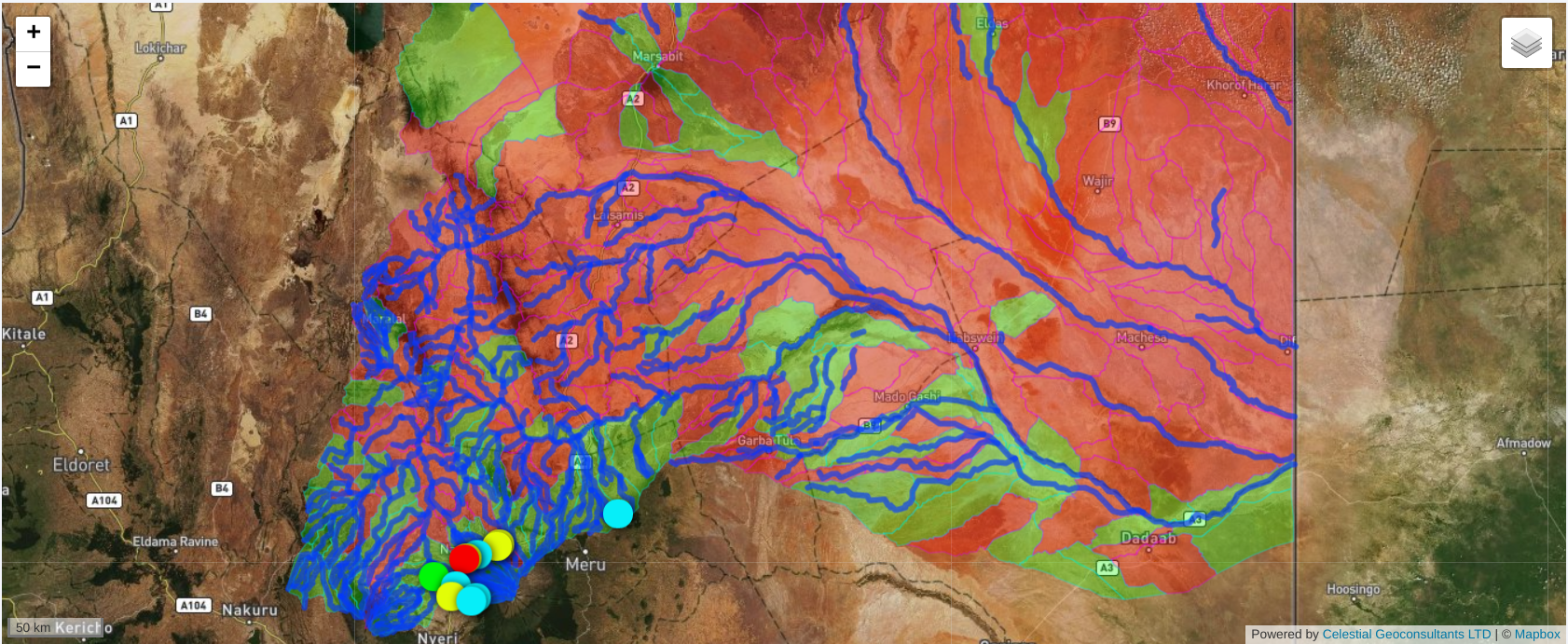 This tool is provided in form of a website powered by robustic backend system managed and operated by CETRAD. The website is released for general and professional public use free of charge. However, CETRAD takes no responsibility for direct and/or indirect loss incurred as a result of use of this tool os associated resources. Kindly refer to Terms of Use for elaborate details.
CETRAD-EWS website is composed of the folloing pages:
Landing Page
Visualizations
Datasets
Frequently Asked Questions
Terms of Use
Documentation Button
The Landing Page is the default page with brief information about the project and geographical map of Upper Ewaso Ngiro river basin.
Visualizations Page is made of a collection of statistical and scientific graphs and charts that visually simplify data into easily recognizable and interpretable patterns and trends. These graphs and charts have been categorised into three groups namely Pairwise Relationship Graphs, Univariate Distribution Graphs and Comprehensive Gallery Charts.
The Datasets Page is a collection of analytical data tables with raw data collected by our hydromet stations network and summaries derrived from this raw data. These data tables comes with inbuilt functionalities that support data interactions in form of fuzzy searching, regular expression filter, sorting, column re-ordering, key navigation the excel way, download, print just to mention a few.
Frequently Asked Questions Page is a compilations of user enagements through field visit, website chatting tool, email, phone call discussions and sms received on official number provided in the website. This compilation is comprised of queries raised and response answers.
Terms of Use Page details public notes, cautions and warnings with regard to use of the website and resources therein.
Documentation Button opens this user guide document in a new tab of your browser.
Besides above pages, CETRAD-EWS website supports programatic data fetching through API endpoints. The System API page is a documentation of this data API. This chapter is included for developers, researchers and data scientists who would like to programmatically read our data into their websites, apps, systems etc. Kindly consult CETRAD to obtain rights of use and for further guidance.